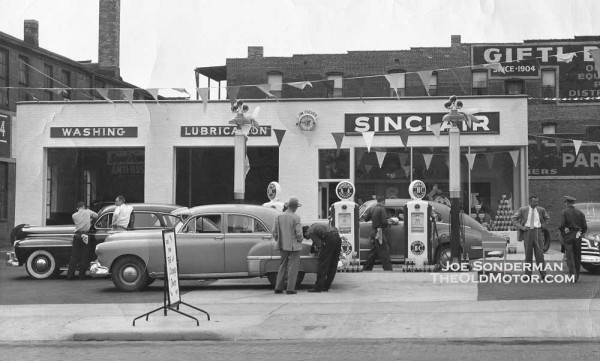 The Jim Culver Sinclair Station is shown (above), which was located at 101 south 2nd street, in Springfield, Ill. Note that there are four attendants and a mobile cash register all ready to serve the motorist.
Left to right (above); Looking east on Route 66, just west of Missouri Route 5 in Lebanon, MO, The Rolla Motel in Rolla, Mo., 1956 and taken from the Court Building in St. Louis, MO., is a view of 11th and Market in the early 1950s.
The photos are courtesy of Joe Sonderman who has a  Route 66 photo  collection (scroll down) that we have been posting in a series. He has written many interesting books about Route 66, one covering Arizona you can see here.