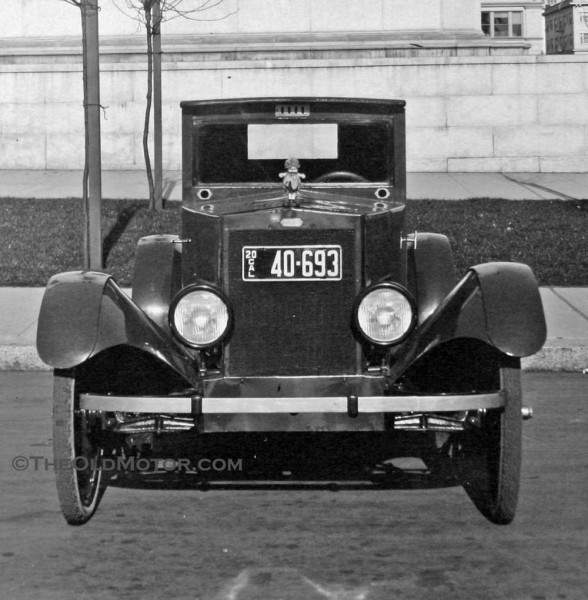 The very unique Model T Ford Coupe with custom coach work seen here, was created at a time when angular automobile body designs were in vogue. There is a good chance that it may have been bodied in the cultural center of Northern California, San Francisco, where the photos were taken during 1920.
The unusual body features a custom radiator and a flat louvered hood leading back to a quite long cowl. Behind this is a very short passenger compartment with extremely narrow doors and at the rear of the body appears to be a good-sized trunk, with a small rack on top of it. Speedster style fenders, a step plate instead of a running boards, splash aprons, disc wheels and a kewpie doll radiator ornament, finish it off into a car that must have really turned some heads in its time.
Being that may be a one-off and it is so out of the ordinary, it is hoped that our readers will be able to help us learn more about this car.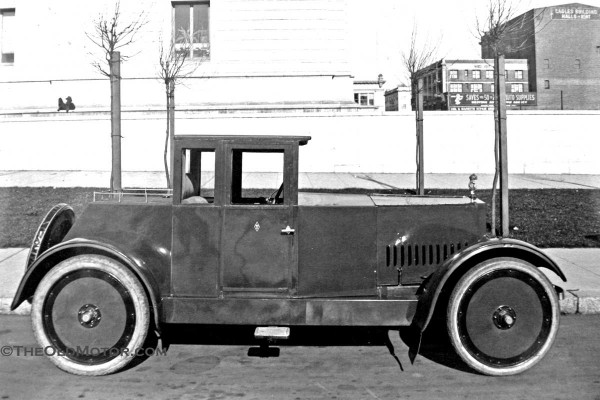 The location of the photo (other period car dealer and coach builder photos exist taken at the same spot) was found by using the signs in the photo along with a bit of searching. It is on either Turk or McAllister Streets in front of buildings that appear to no longer exist.
The Iris Hotel building (on the next street) was located at 293 Golden Gate Ave. (2nd building from the right above) and was found in the Crocker-Langley, San Francisco Directory of 1917. A Western Auto Store is on the ground floor of the Iris building and just below its sign is another for coil and magneto repairs. To the right of The Iris Hotel was the Eagles Hall. The Old Motor Photos.