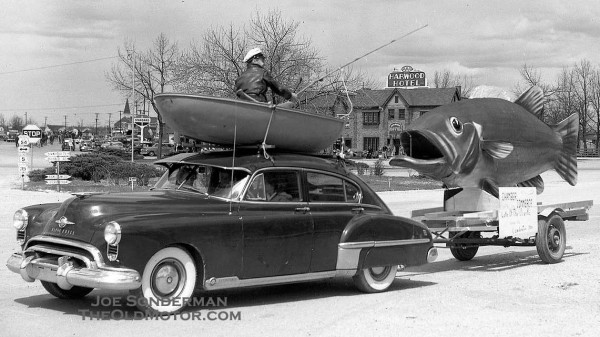 They tell us that spring is on the way and Joe Sonderman has come up with this neat photo proving it. The photo shows us an Oldsmobile sedan pulling a Chamber of Commerce entry in a local parade, with a novel way of going fishing on the roof.
The photo was taken in Camdenton, MO., at the junction of US 54 and MO 5, near the Lake of the Ozarks. We will let our readers date and tell us what model the Olds is.
The photo is courtesy of Joe Sonderman who has a Route 66 photo collection (scroll down) that we have been posting in a series. He has written many interesting books about Route 66, one covering Arizona you can see here.