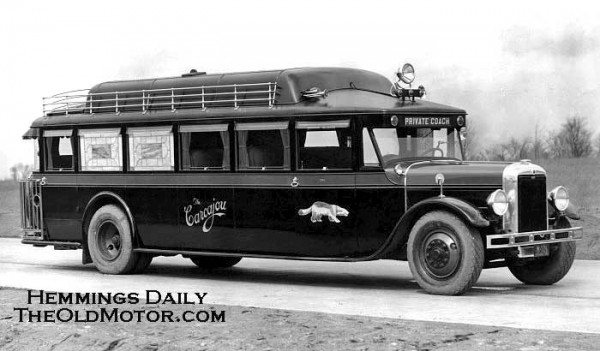 David Traver Adolphus at Hemmings Daily has come up with a very interesting story, along with excellent photos of Carcajou, a luxury motor home. Paul Seiler president of the Yellow Truck & Coach Mfg. Company, which was also known as General Motors Truck Corp. had it built in 1929 as his vacation home on wheels. And wouldn't it be neat to have one for our very own?
Left to right (above) you can see the driving compartment and luxury arm chairs for passengers, the bathroom complete with a stained glass window and finally a view to the rear and the master bed room. The spare tires (below) were carried behind an ornate platform and rack on the back.
To learn more and view many more excellent photos, see the post by David Traver Adolphus at Hemmings Daily. You can also view a couple of other early motorhomes here on The Old Motor.