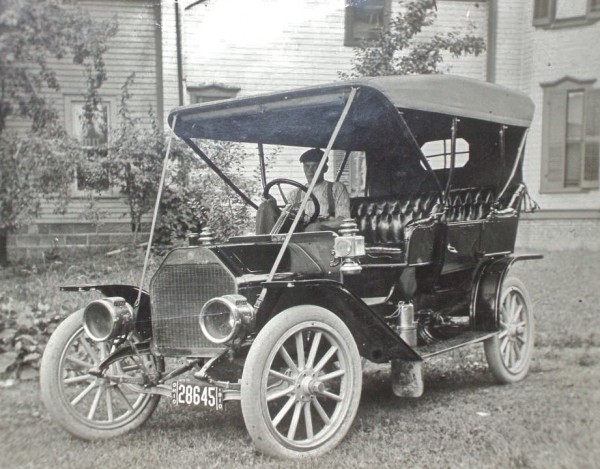 The great majority of early cars from this period were of this type. A medium sized touring car with a 200 something cubic inch four cylinder. They had room for the whole family or what ever else you need to carry that you could fit in them. The well made brands were reasonably reliable and were capable of a 35 – 40 MPH cruising speed on a good flat road.
This car I believe is a 1909-10 EMF which is from Ohio carries 1910 plates and our Editor Chris Paulsen can correct this if I am wrong. Chris is a wealth of knowledge on early cars. It was quite a popular car with good performance and many were sold. The brand was taken over by Studebaker in 1910 and their quality was improved. They were also very successful in racing.
E-M-F vehicles were known at that time for they're notoriously bad build quality. Detractors soon began stating the E-M-F name stood for "Every Morning Fix-it," "Every Mechanical Fault," and "Every Miss Fire". Internal fighting between the original principals did nothing to help solve the problems.