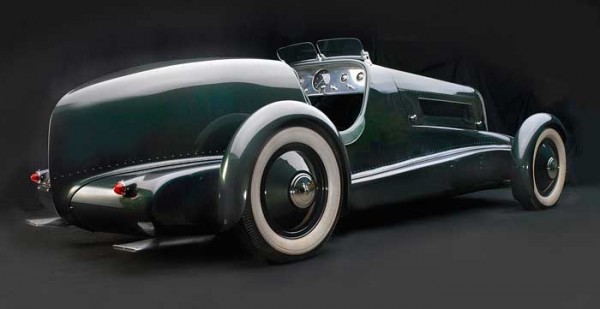 Edsel Ford's 1934 Special Speedster. Photograph © 2013 Peter Harholdt 
The Frist Center For The Visual Arts has announced that its upcoming Exhibition, Sensuous Steel: Art Deco Automobiles, will be opening this spring at its downtown Nashville, TN., location. It is scheduled to run from June 14 – September 15, 2013, and in addition to the automobiles and motorcycles on display, there will also be a series of movies, lectures and tours during the exhibition.
Sensuous Steel will feature automobiles and motorcycles from the Art Deco period, which best show some the creative thinking and designs that showcased the style, which originated in Paris, France in the 1920's.
1936 Delahaye 135M Figoni and Falaschi Competition Coupe, 1936 Stout Scarab, 1937 Delahaye 135MS Roadster. Photographs © 2013 Peter Harholdt 
Sensuous Steel is organized for the Frist Center by guest curator Ken Gross, former director of the Petersen Automotive Museum. Gross recently curated Speed: The Art of the Performance Automobile exhibited at the Utah Museum of Fine Arts in Salt Lake City and the opening exhibition for LeMay-America's Car Museum in Tacoma, Wash.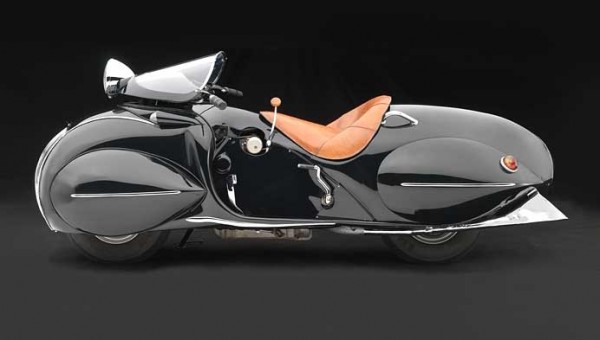 1934 Henderson KJ Streamline. Photograph © 2013 Peter Harholdt 
The automobiles and motorcycles on exhibit will highlight the Art Deco style from the mid 1930's to the early 1940's. On display will be a balance of American machines, along with three fine examples created by one of the most famous coach builders of Europe during the period, Figoni and Falaschi (scroll down). Included in the exhibition are 18 automobiles and 2 motorcycles, all from some of the most important collections and museums in the country.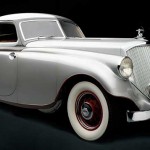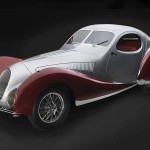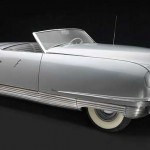 1934 Pierce-Arrow Silver Arrow Sedan, 1938 Talbot-Lago T150C-SS Teardrop Coupe, 1941 Chrysler Thunderbolt. Photographs © 2013 Peter Harholdt
More information on the Exhibition, the machines, schedule and the facility, are all available at The Frist Center. Photos courtesy of the Frist Center and © 2013 Peter Harholdt.