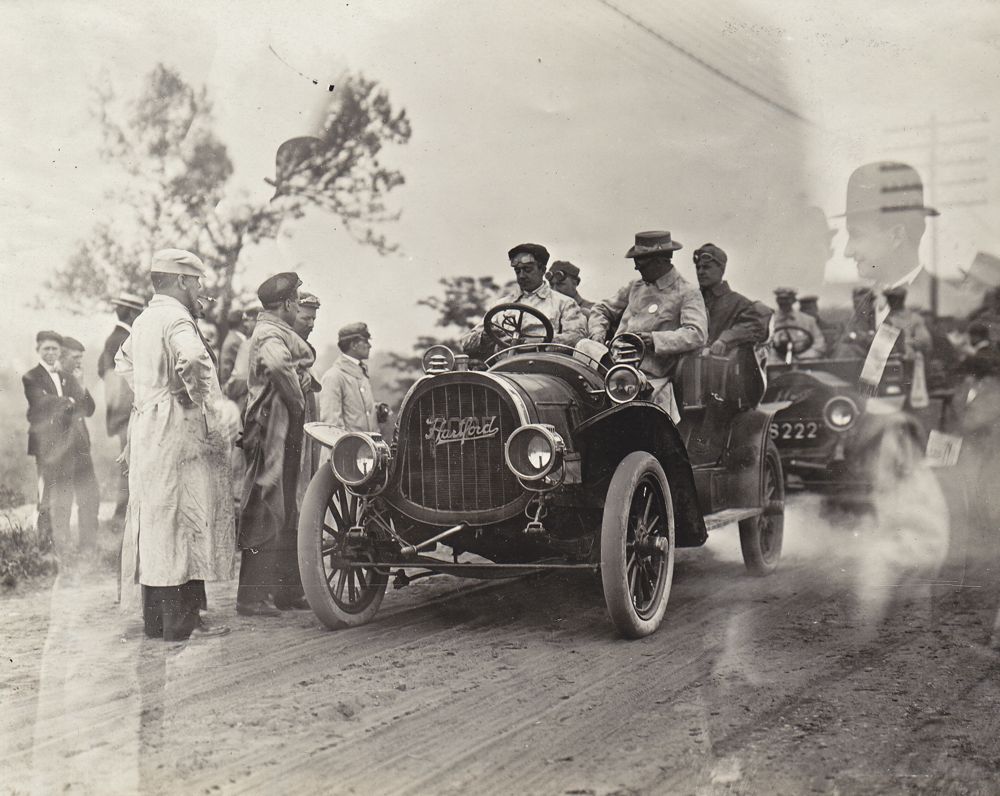 This is a large and clear photo is of what appears to be some form of an organized tour or endurance event. The most famous of these early contest the  Glidden Tour was held yearly, was quite long, challenging and a tour in which many brands of cars competed. A good finish in the Glidden Tour would ensure a maker of good sales to follow as many prospective purchasers watched the results.
The car in the photo appears to be a 1907-1908 Pope-Hartford 30 hp touring car. It was produced by a maker of a very well regarded early brand that did quite well in competition, including track racing a little bit later on.
This early photograph was probably produced by using the glass plate negative process. Can any of our readers explain the weird ghost like images that have crept into this image?