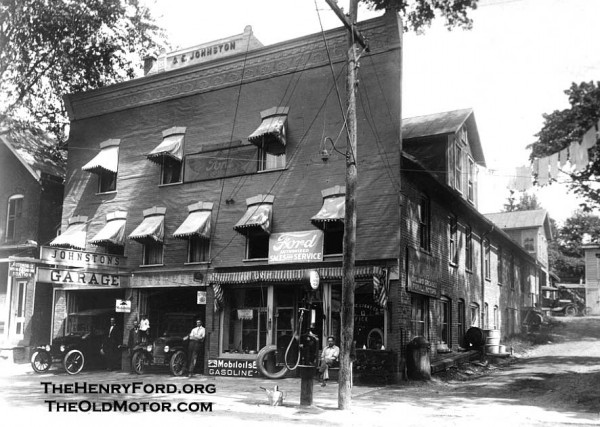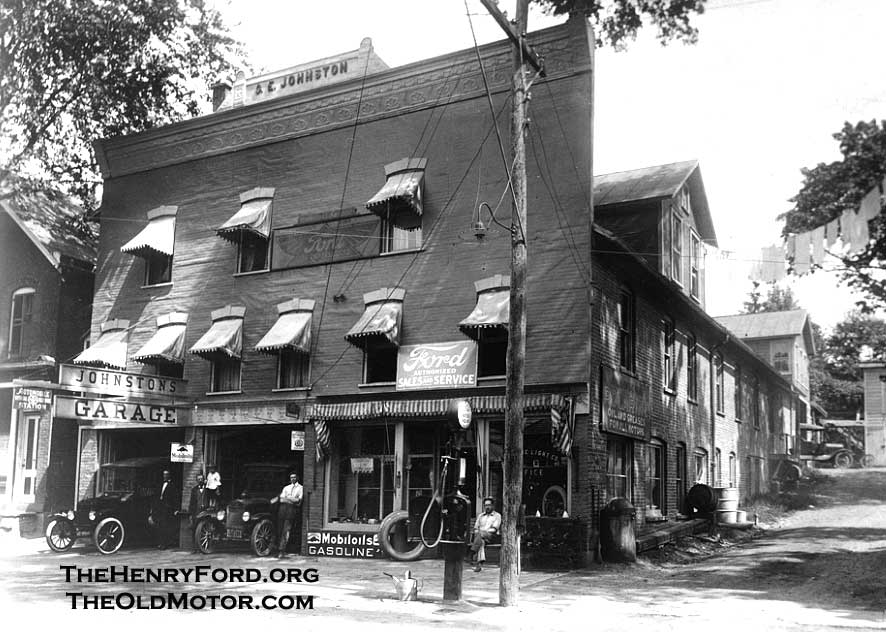 The Universal Car was one of the marketing slogans that Henry Ford used to sell his Model T Ford between the years of 1909-27. He came up with the phrase because he claimed the car was indispensable in commerce and recreation. During the years of the long manufacturing run, most Ford signs like the one seen on third floor of this dealership carried this instantly recognizable phrase.
This Ford agency was owned by George E. Johnson and was located in New Paltz, New York, at the time of this circa 1920 photo. The facility was like many of the smaller Ford dealers of the time, with a small showroom and the gas pump out front, strategically placed so you could see the new Ford on sale while you filled up your car.
There were many others like this one all across the land and around the world which, by 1927, managed to sell over 13 million of the sturdy little cars. It was a record that stood until the early 1970's when Volkswagen finally broke it with it's popular VW Beetle. Photo courtesy of  The Henry Ford Museum. Many other interesting photos from The Henry Ford, (scroll down) can also be seen here on The Old Motor.