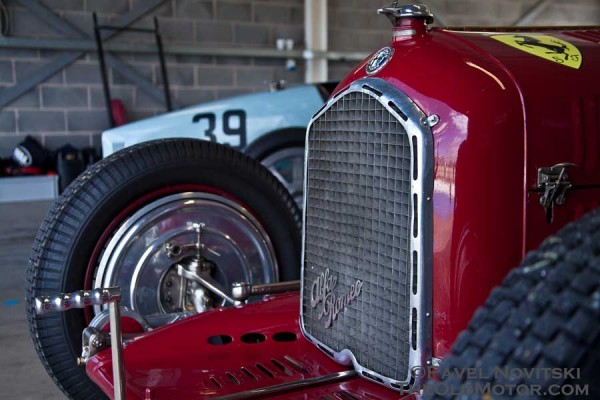 We here at The Old Motor feel fortunate to have as a foreign correspondent young Pavel Novitski. Included here are some of his photos from two events held last weekend in the United Kingdom, the 2013 Donnington Historic Festival and The Warren Classic. Our featured photo above, shows us an Alfa Romeo and a Bugatti and the first six thumbnails (below) we see some of the rare vintage Grand Prix racers that help make the Donnington event, now in it's third year, such a memorable one.
Below L to R top, Maserati, Bugatti, Maserati and  bottom center, a Talbot-Lago
A fine selection of road going machinery covering every era from Veteran cars up to and including today's most exotic Supercars was on view at the first ever Warren Classic. With an entry limited to one hundred cars, Pavel shows us some of the very best of the type we think will appeal to our readers in the thumbnails below. You see more of Pavel's excellent work here.
We at The Old Motor want to join with the vintage racing community to express our sympathy to the family and friends of Christian Devereux of Chiswick, London who succumbed to injuries sustained during an unfortunate accident this year at Donnington.