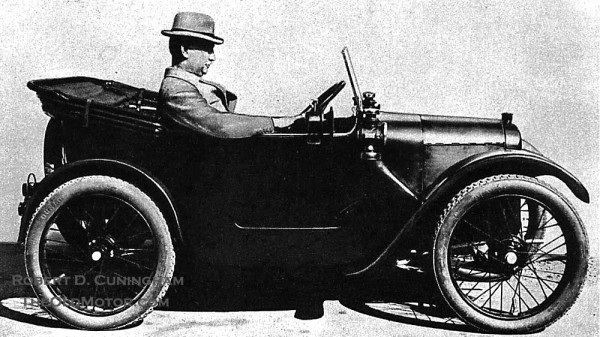 The 1922 Austin Seven prototype
By Robert D. Cunningham
Between 1908 and 1926, Henry Ford's simple and affordable Model T had attracted nearly 15 million buyers. But Americans began tossing their Ts like old tin cans, lured by the color and chrome of Chevrolet, Essex and Whippet. So on May 26, 1927, Ford closed up shop in order to invent and prepare for the all-new 1928 Model A.
Meanwhile, The New York Times predicted the next great fortune would be made by the man who would produce the best new type of small car. The Austin Motor Company, of Longbridge, England, seemed the most likely contender. Since its introduction in 1922, the Austin Seven baby car had been embraced in Europe where its builder, Herbert Austin, was considered equal to Henry Ford.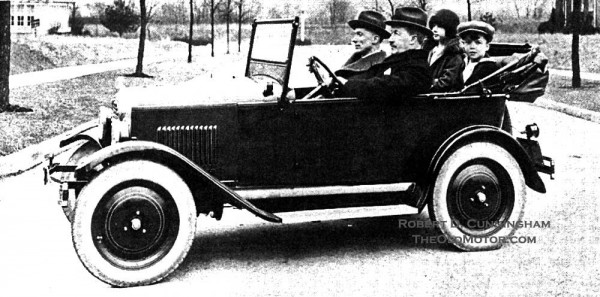 1925 GM Mosquito prototype
Austin entered negotiations with General Motors for licensed manufacture of his Seven in the United States. In 1925, GM had developed a stillborn competitor, dubbed the "Mosquito," but decided against production. Instead, GM planned to acquire controlling interest in the English firm. However, when the news reached Austin stockholders, they revolted and the American colossus quickly withdrew.
Nevertheless, Herbert Austin remained convinced that he could expand into America, and he displayed four Sevens at the 1929 New York Auto Show. The public was enthralled by his well-built little cars, and financiers stepped forward from the hills of Butler, Pennsylvania.
Left to right (above); 1929 American Austin Proposal by Murray, 1930 American Austin chassis inspection and the 1929 American Austin Proposal by Hayes 
The American Austin Car Company was incorporated on February 28, 1929. By September, American Austin had commissioned design proposals from two leading firms – Murray Body Company, of Detroit, and Hayes Body Corporation, of Grand Rapids, Michigan. Both design proposals featured solid disc wheels, horizontal hood louvers, notched doors to allow room for the rear fenders, and a rear-mounted spare tire. But there were notable differences, too.
Murray's designer, Amos Northup, presented a rendering with lines that brought a classic town car to mind. The belt line arched below the door windows, over the cowl and across the hood to join behind the radiator cap—a treatment borrowed from large Auburn cars. Luggage was accommodated by a detachable steel trunk at the rear. Although the trunk offered obvious benefits, it also caused the body to be lopped off immediately behind the seat, thereby creating a car that looked even shorter and boxier than necessary. The trunk also would have increased manufacturing costs, which were projected to be higher than the new Ford Model A.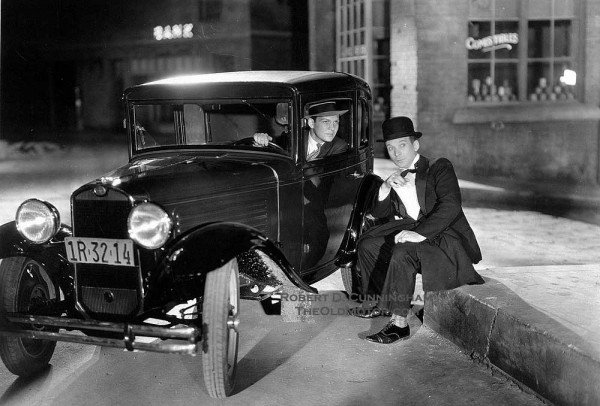 1930 American Austin coupe from unknown Hollywood movie
The Hayes proposal was developed by art director Count Alexis de Sakhnoffsky, the son of Count Wladimir de Sakhnoffsky, counselor to Russian Czar Nicholas II. The de Sakhnoffsky illustrations featured Austin cars of fuller outlines when compared to Northup's versions. His cabin coupe looked like a miniature sedan, since the cabin was long enough to enclose a luggage area behind the seat. He also proposed a roadster with unexpected details for the country's lowest priced automobiles, including a Duesenberg-style painted cove across the doors. The Hayes designs captured the hearts and emotions of people who loved puppies, kittens and babies. They also captured American Austin's board of directors.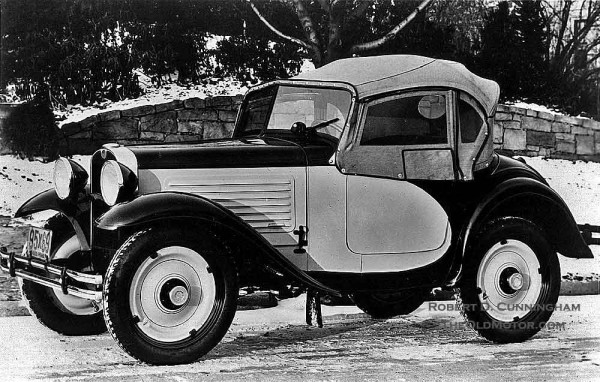 1930 American Austin roadster complete with top and side curtains
Hayes was instructed to tool up. But just nineteen days after the American Austin Car Company issued its stock prospectus, the market collapsed. "Black Tuesday"—October 29, 1929—marked the official start of the Great Depression.
It was the worst possible time to launch a new car company.
The Old Motor is pleased to announce this first part in a monthly series on the small car by author Robert D. Cunningham. He has "studied automotive history since my childhood in the 1960s with a keen interest in America's pioneer "orphan babies", a term I coined to describe the very small cars built by independent domestic manufacturers who are no longer in business".
Cunningham has written two books; Too Little Too Soon: America's Early Economy Cars and Orphan Babies – America's Forgotten Economy Cars. He also writes the American Austin Bantam Club news magazine and runs the clubs website.
You can also see many other interesting American Austin Bantam photos here on The Old Motor (scroll down).