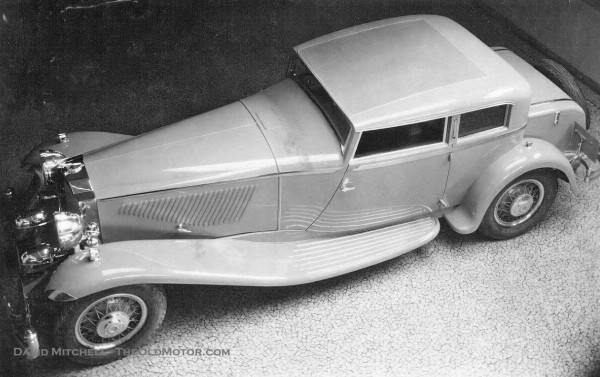 Just the other day we did a post showing this 1932 Packard Twelve Coupé Sportive by Fernandez & Darrin, along with the Greta Garbo Duesenberg. Readers Robbie Marenzi and Randy Ema were the first to be able to identify the coachbuilder and Dave Mitchell was nice enough to send us two more photos of this exquisite creation and the name of M. Bendahan, who may have been the first owner.
With this pair of photos further details come to light on this French creation; A set of  the large-sized Woodlites used as driving lights, the full details of the applied bright trim work on the front fenders and belt-line, and the solenoid-actuated trafficators, inserted into the pillar just behind the door.
The concours entry number seen in the windshield (below) is different than in the earlier photos, which tells us this may have been at a different event. Can any of our readers tell us more about this Packard and if by any chance it has survived?