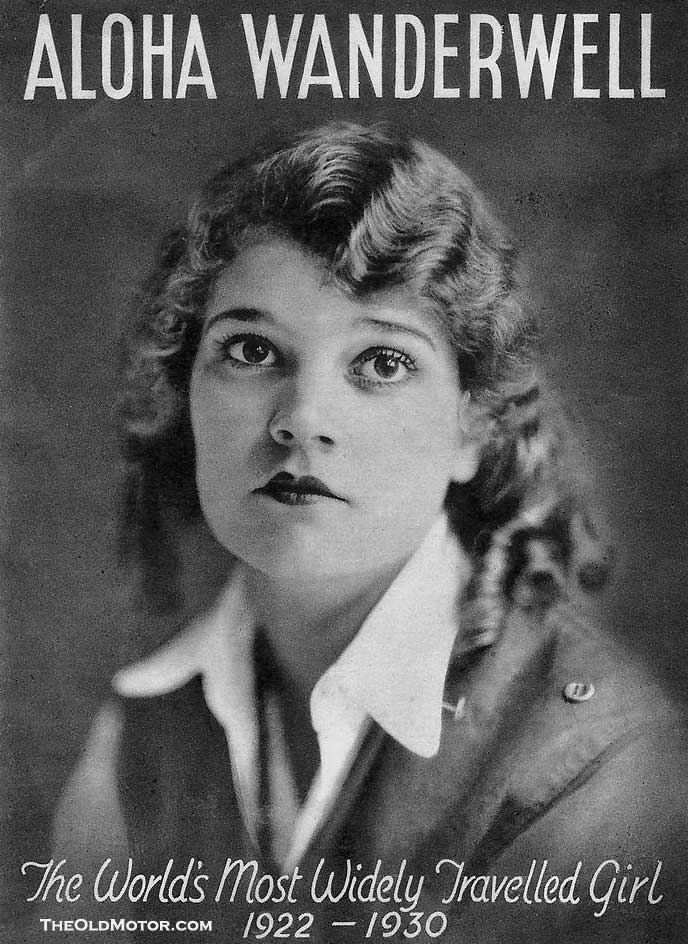 The Aloha Wanderwell story is about a long and very adventurous seven-year journey around the world in a Model "T" Ford, that she undertook after joining up with the Wanderwell Expedition. The adventure was organized and undertaken by Captain Walter Wanderwell and at one point was transported by as many as four specially modified Fords.
L to R below; Captain Walter Wanderwell and one of the Fords; Aloha in a very interesting photo were she is standing on the cowl of a Model "T" as it is loaded onto a ship in Shanghai, China; A postcard with a map showing the cars and crew after she and  Captain Wanderwell had married.
The recently published book, Aloha Wanderwell "Call to Adventure" is the true story of the adventure. It has been written by Aloha Baker, Alan Boyd, Tracy Landecker and edited by Richard Diamond who is a grandson and representative for the family of Aloha Wanderwell and the Wanderwell Expeditions.
They have put together a very interesting sample reel for a proposed full-length documentary "Aloha Wanderwell's Driving Passion", which you can see (below) to learn more of the story, it is filled with some great period footage including many of the cars and tells a bit more of the story. A visit to the  Aloha Wanderwell  site is well worth the time and there you will fine many more photos, links and further information.