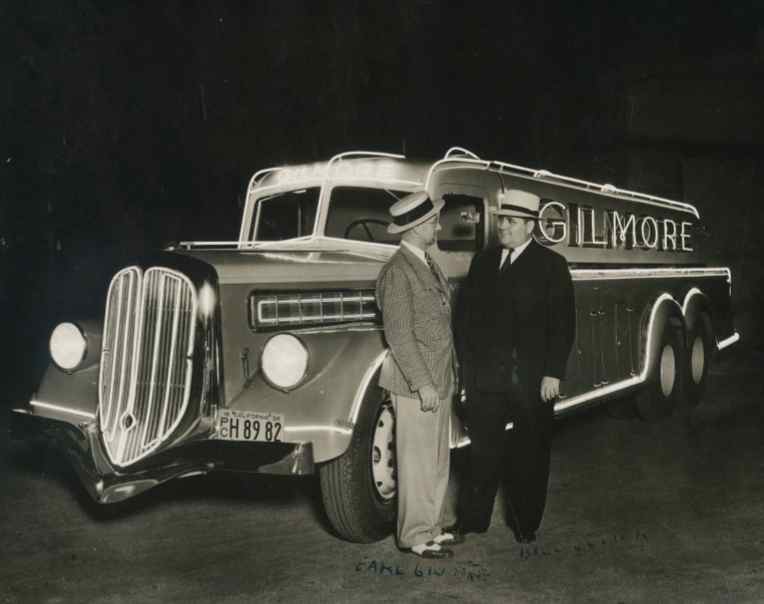 Earl Gilmore on the left and an associate pose with a tanker that may have only been used for promotional needs. It is outlined in neon and I wonder if it may have possibly had an on board generator to power the lighting. Maybe one of our readers knows more about this very unique truck?
Gilmore used racing to promote his oil company and built Gilmore Stadium in Los Angeles and is also considered to be the father of midget auto racing. He backed Fred Offenhauser to help develop his famous 97 c.i. midget racing engine. He also sponsored sprint cars in the Los Angeles area and at Indianapolis, including Kelly Petillo's wining 1934 entry. Photo from 1934.
PS….The truck has been identified by readers over at Hemmings Blog as a 1934 Mack, follow this link to find out all of the details along with another photo.