Updated: By Ivan Požega: Ray Seher in a C-type Jaguar trying his hardest to keep all four on the ground at Sacramento, California, in 1955.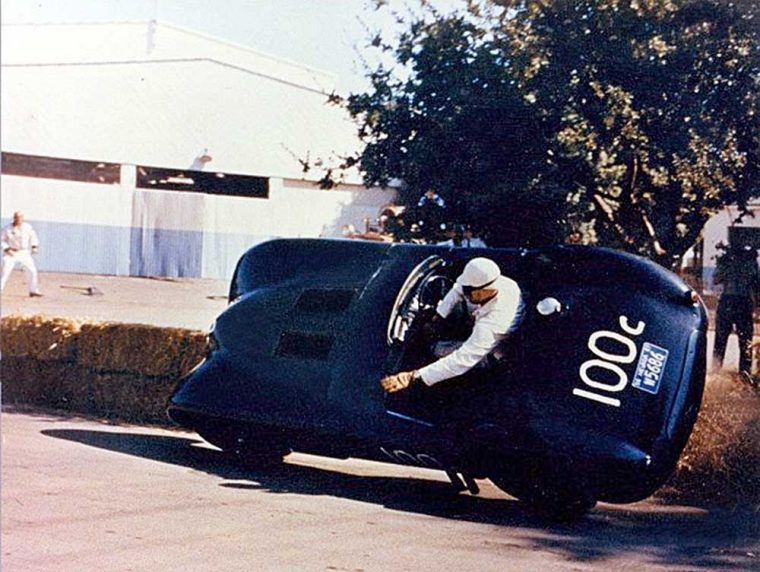 Update: Reader Bob White set sent in the following email and press clipping published before these races were run in Sacramento:
"Regarding the March 8, 2011, posting about Ray Seher racing a Jaguar in 1955. I'm 75 years young and have lived in Sacramento all my life. After looking at the photo, I said to myself that I'm pretty sure the building in the background is one of the livestock barns at the old State Fairgrounds. So I did a bit of research and here is more information about the race. The article is from the "Sacramento Bee" Oct 18, 1955 issue.
Editors note: Further research resulted in finding that Ray Seher finished seventh in one of two races in his class at this meet without a crash or a DNF (did not finish) being listed. Apparently he was able to recover and complete this race or practice session?