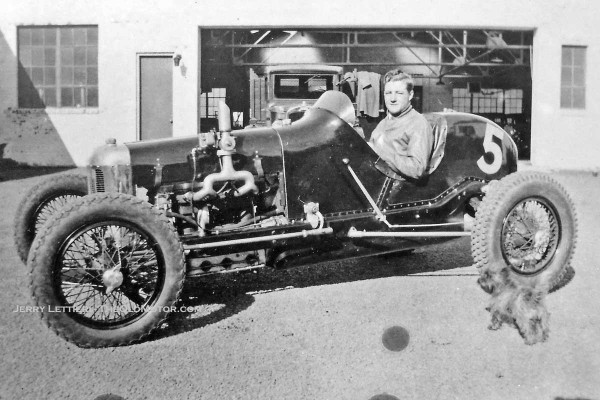 Briggs Swift Cunningham II spent his summers on the water and had learned to sail by the time he was six years old. At the age of 17, he began a run of thirty seasons of sailboat racing on Long Island Sound. He attended Yale for two years and left in 1929 to marry Lucy Bedford. At this time, he made sports his way of life.
Early on he became interested in auto racing and either bought this DOHC Frontenac powered Ford "T" sprint car or had someone build it for him. We do not know any of the other details about the car, but we seem to remember hearing that he may have had someone else drive this car for him in racing events at the time. We would be interested in knowing who built this car, in what time period was it raced and the driver of the car when it was campaigned. It appears that this may have been his first racing car that lead him onto a long and successful career in motorsports.
You can view an interesting original Frontenac Ford catalog here on The Old Motor. You can also learn much more about the D.O. Fronty cylinder head along with other Fronty heads and crankshafts via the N.W.V.S. The Cunningham photos are courtesy of Jerry Lettieri. Learn more about the recent gathering of post war Cunningham cars at the Historic Festival at Lime Rock Park at The Revs Institute.