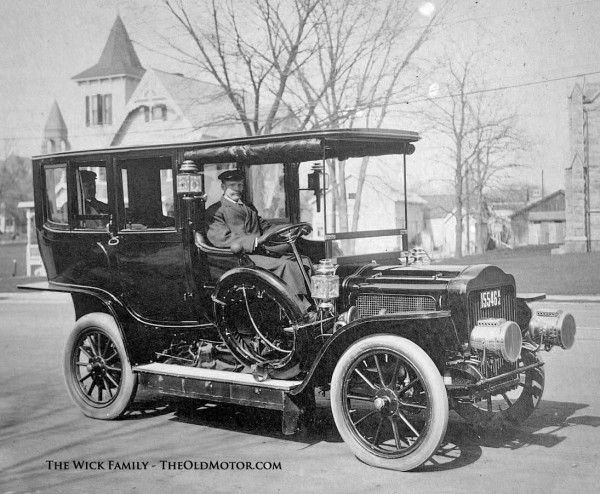 While a number of White Steam Cars are converged at Pebble Beach on the West Coast for the Concours, today we have a pair of photos of the Steamer's that Peter Christian Wick drove for his employers here on the East Coast. He first worked for Richard P. Hart from March of 1903 to September of 1906 and then for George Howe for a little over a year until January of 1908. Both were in the New York City area.
The photo above would have to date to the time when he was working for George Howe. Based on the time frame that he drove for him and its appearance, this limousine maybe either a 1907 or 1908 model. If you can help to date it and tell us what model it is, please send us a comment.
The photo below has a notation on the back as having been taken on January 1, 1905, at Coney Island. It appears to be a 15-h.p. Model E that was introduced for the 1905 model year. This car he drove for Richard P. Hart. You can see both the Rainier he later drove and also a Fiat here.