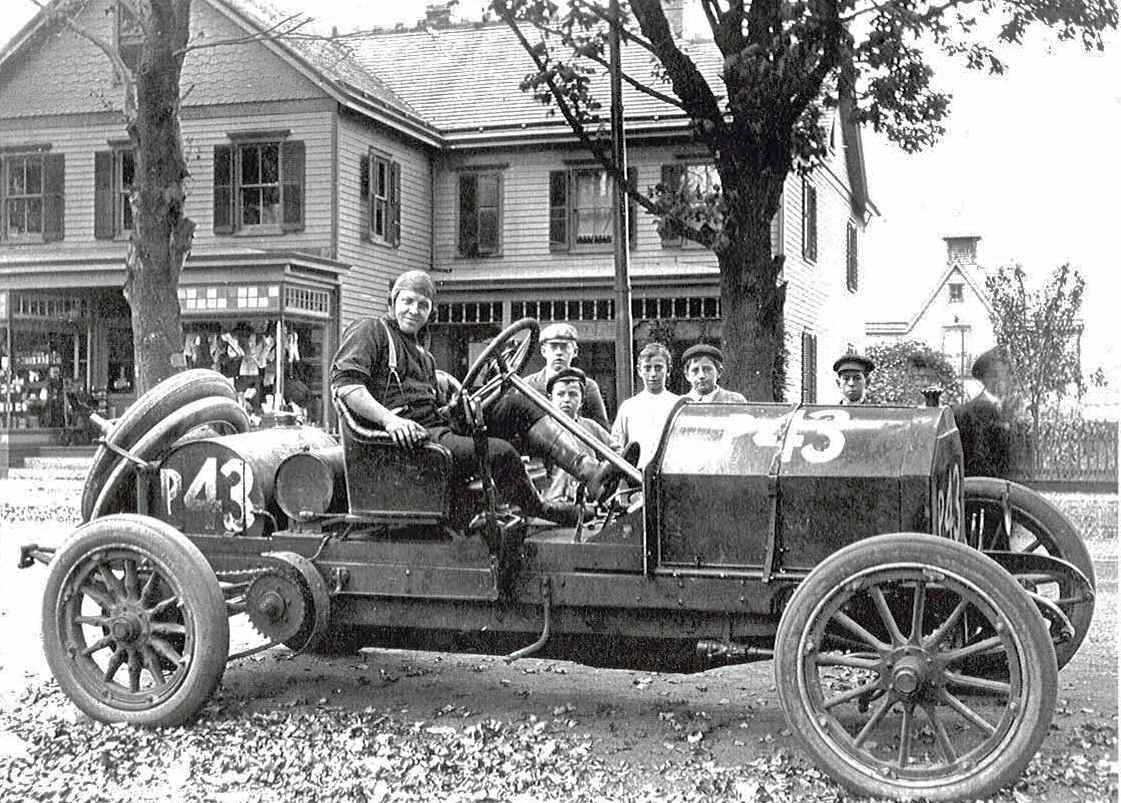 A Simplex team driver out for a practice run before the start of the Motor Parkway Sweepstakes. This stock car race was held two weeks before the Vanderbilt Cup race to test out the course, timing equipment and crowd control for the the big race to follow.
The Simplex was a big, double-chain drive 600 ci 50 hp car that was one of the best early cars manufactured in America. They were able to establish a good racing history with several wins over the next few years.
The kids in this photo seem to be enjoying looking over this fine car in a setting that appears to be out in front of a small village store on Long Island.