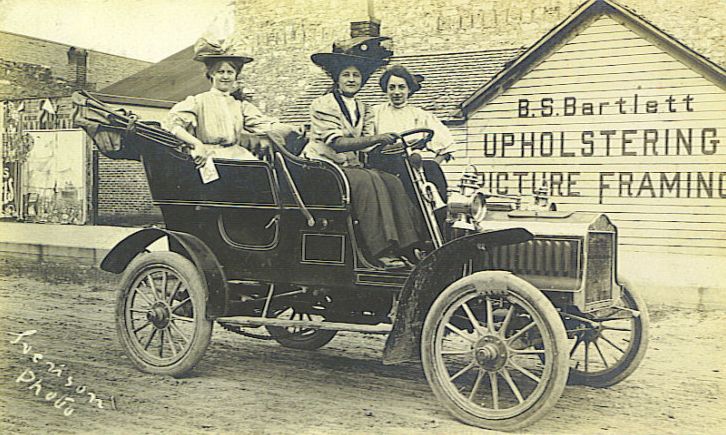 The Queen was produced in Detroit between 1904-1906. The early models had an eight horsepower single with healthy dimensions of a 5.5 inch bore, by a 6 inch stroke. The firm also produced a twin cylinder model and at some point in 1905, came out with a four cylinder machine.
The firm like many early makers was out of business by 1906 after they were charged by authorities with being "Defectively Incorporated". They were bought out by the manage-ment of The Car Deluxe Company during 1906. The original management being relieved of their troubles moved across town and brought out the Blomstrom Automobile during 1907.
This particular Queen looks as though it was covered some serious miles judging by the drive chain hanging down from it. Also note the lace on patch on the front tire.