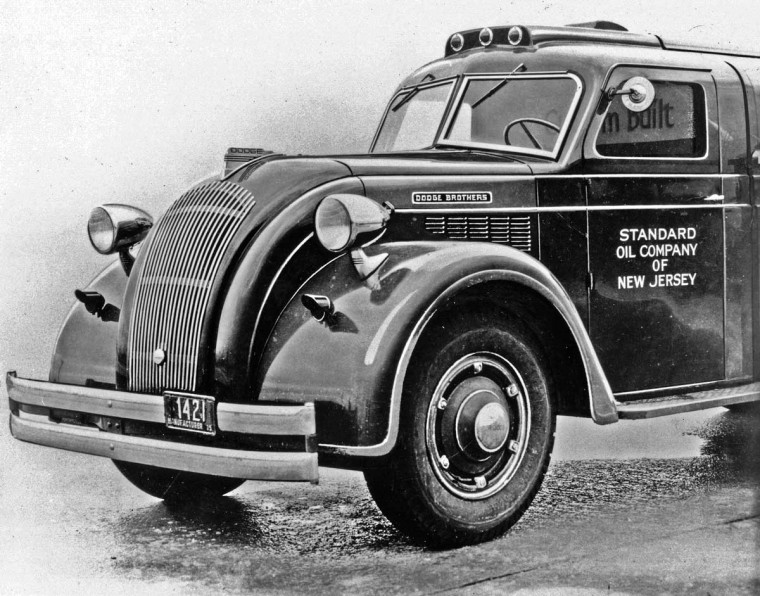 By Michael Lamm:  In 1935, Dodge began building a series of trucks that used styling cues from Chrysler and DeSoto Airflow automobiles. They had waterfall grilles similar to Airflow cars, and most seem to have been made for major petroleum producers, among them Esso (Standard Oil of New Jersey) and Texaco.
The cabs of these trucks were similar, but the wheels and tanker portions differed considerably. All had rear fender skirts, and some carried a large sign behind the seat that said Custom Built. Who fabricated these tankers remains a mystery. Dodge did use the Airflow theme on other types of commercial vehicles, including stepvans. It appears that the trucks remained in use until 1939 and possibly later.
Editors note: We thank Micheal Lamm for sharing these Dodge Airflow Trucks with us. Be sure to check out A Century of Automotive Style here – a SAH Cugnot Award winner authored by Michael Lamm and Dave Holls. If any of our readers can add more to this story about who designed them, and where the trucks were built and used, please send us a comment. Photos courtesy National Automobile History Collection, Detroit Public Library.
Unlike Airflow automobiles, these Dodge trucks (top photo) used freestanding headlights. A sign visible through the driver's window says "Custom Built."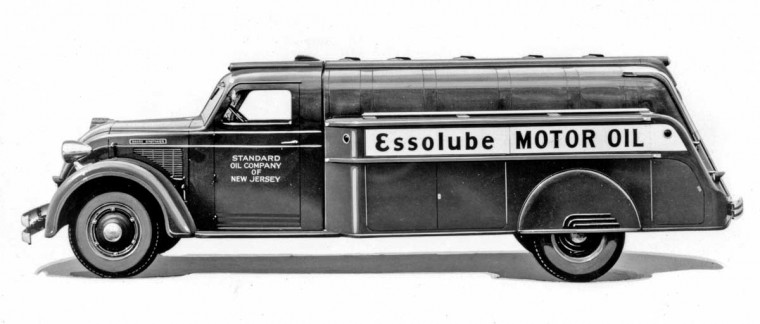 Esso's version used fender skirts, lots of marker lights and biplane bumpers.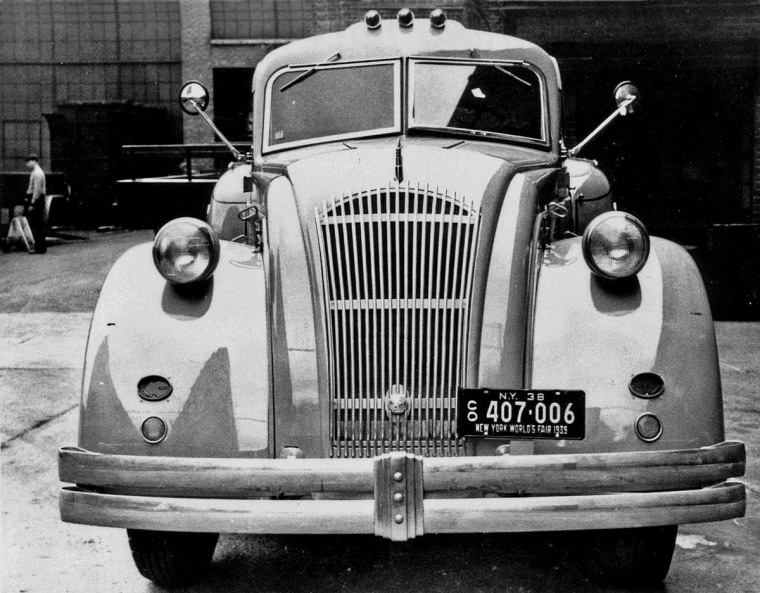 Texaco trucks carry 1938 and 1939 New York license plates and might have been used at the 1939 World's Fair.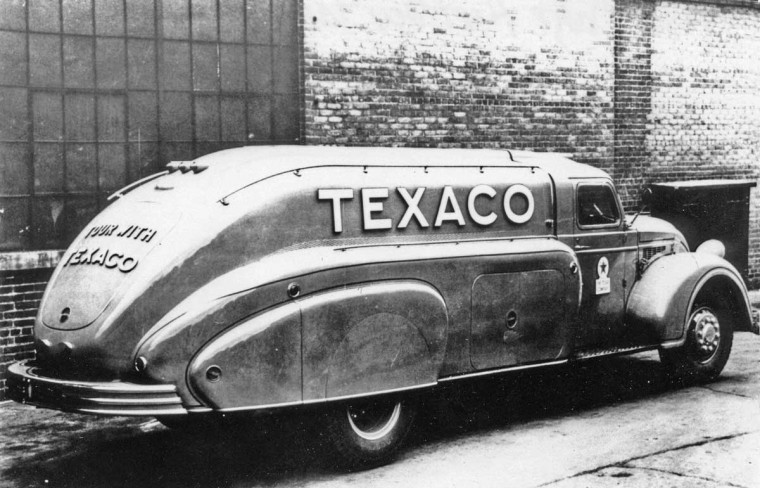 Compartments behind and ahead of the fender skirts gave the Texaco trucks some trunk space.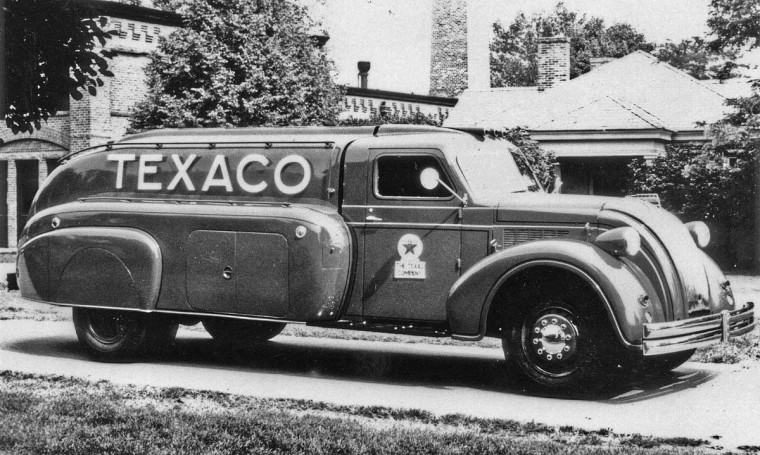 This photo (below) appears to show Airflow trucks after construction in a body manufacturing facility. We don't know, though, where or when the picture was taken. The second truck from the right appears to be freshly painted.

Note the wrecked 

conventionally-styled Dodge Truck on the left.