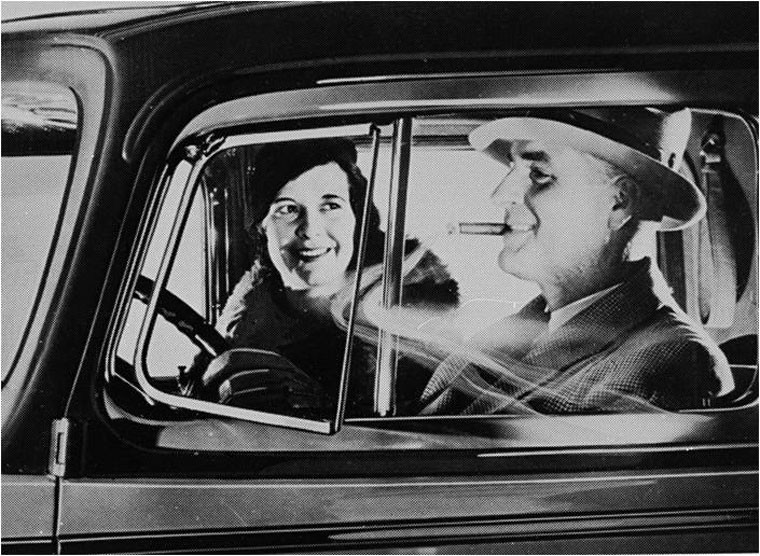 General Motors introduced one of the most important innovations in closed car passenger comfort, its new "No Draft I.C.V Ventilation" window system to car buyers in 1933. GM's unique new vent window system led the way by offering this new individualized comfort to all passengers who rode in its Fischer-bodied cars.
Alfred J. Fischer was listed as the inventor of the new adjustable four-window arrangement on the patent application (patent drawings below) that was filed on Nov. 28, 1932. It was assigned to the Ternstedt Mfg. Co., a GM subsidiary that manufactured components for the automaker.
Ternstedt manufactured many of the parts of the new system and followed up with a patent application filed on May 10, 1933, with later improvements. Another early-1933 patent application was also filed for screens on the leading edge of the window (see below.) In time it became known as the wind wing window, because of a feature that also allowed the front edge to open out and scoop in air.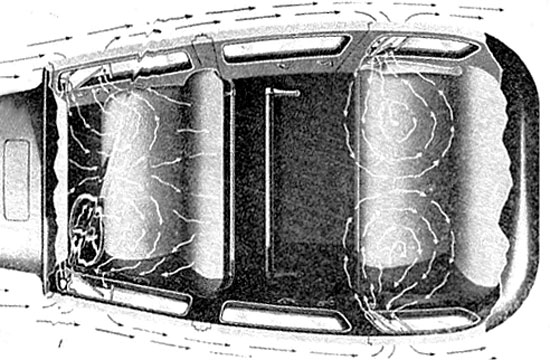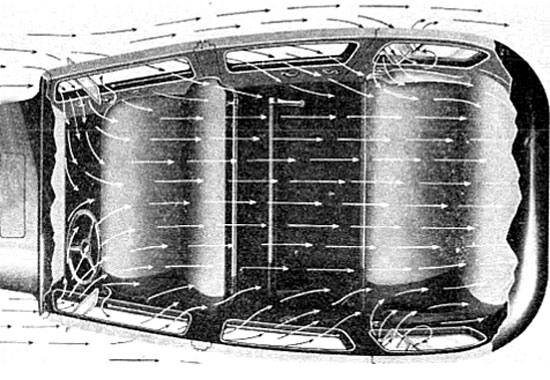 Illustration in the "Automotive Industries" Dec. 17, 1932 issue showing (top above) the flow of air with the back side of the windows open. The second drawing (bottom above) with the windows opened to scoop in outside air.
       

A video showing a two-way view of a flip-book GM used to demonstrate the windows.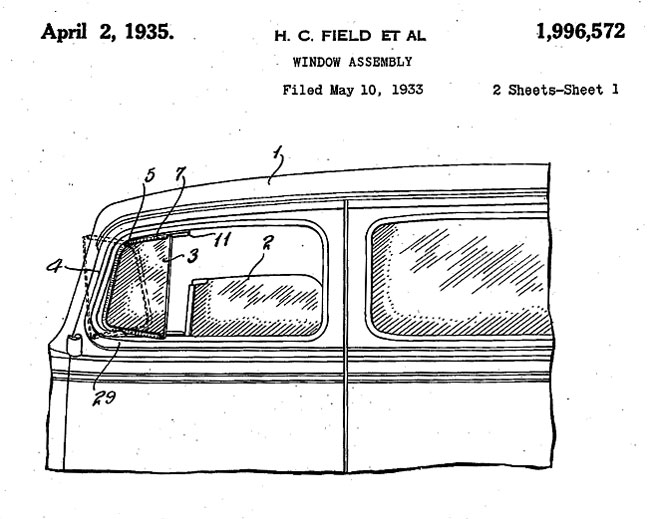 Alfred J. Fischer window assembly 1933 patent application drawing.

.

 

.