A week ago we did an article about the auto machine shop and personal at Wombwell Auto Parts, located in Lexington, Kentucky. The Company also sold auto and truck parts and in many cities and towns across the US, there were similar combination parts and machining operations.
This second set of images show views of the shop taken in both 1931 and later in the mid-teens after the machinery had been relocated and repainted. You will notice signs on or above many of the machines that may have been used for an open house or for promotional photos.
The lead image dated June 1931 by the calendar on the wall shows an electric reaming machine with a gear reduction that lowered the speed to the between the motor and the three-jaw chuck used to hold the reamer. Just behind it is a rack containing all of the various sized reamers needed for connecting rod wrist pin bushings and the bores in pistons. The machinist is reaming a new Model "A" piston, and three more are on the bench next to a set of the connecting rods and the old pistons.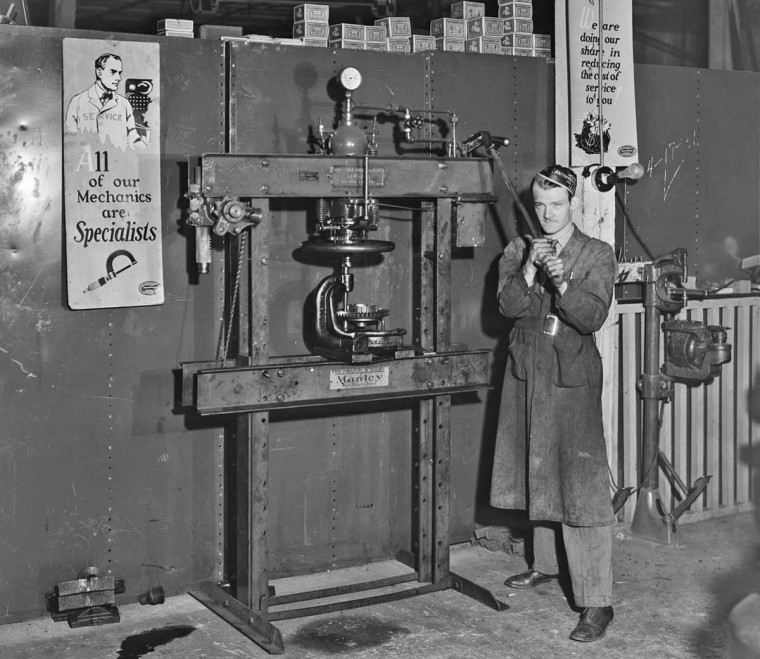 This machine is a Manley combination hydraulic press with a hand-operated arbor press mounted on the left-hand side. The gig in the press is probably holding a Chevrolet differential, and was used to press out the rivets that held the ring gear onto the differential.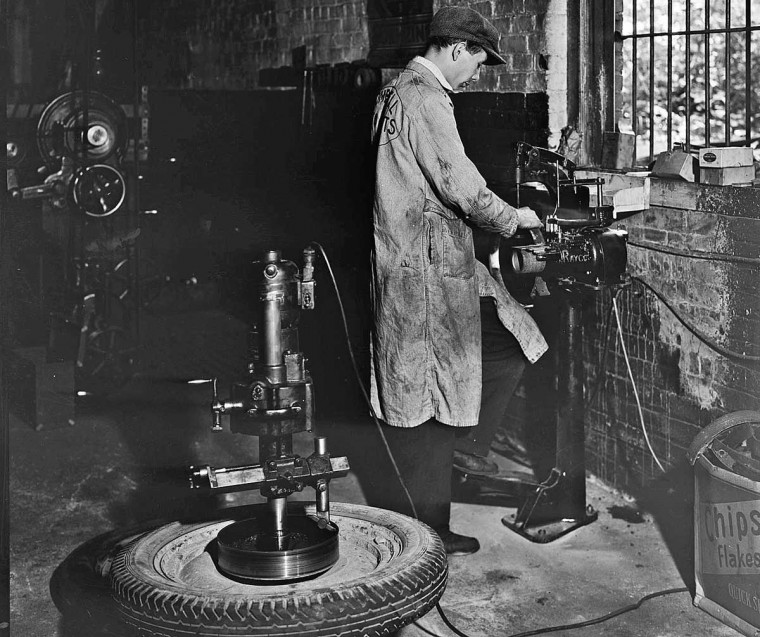 Here we see a brake drum refinishing machine being used on what appears to be a Chevrolet drum.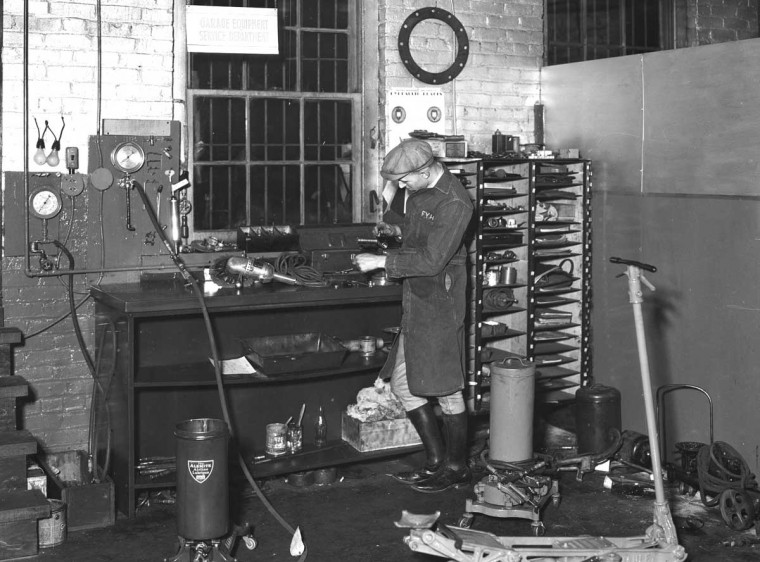 Wombwell's also sold power tools and shop equipment and this was the repair department for them.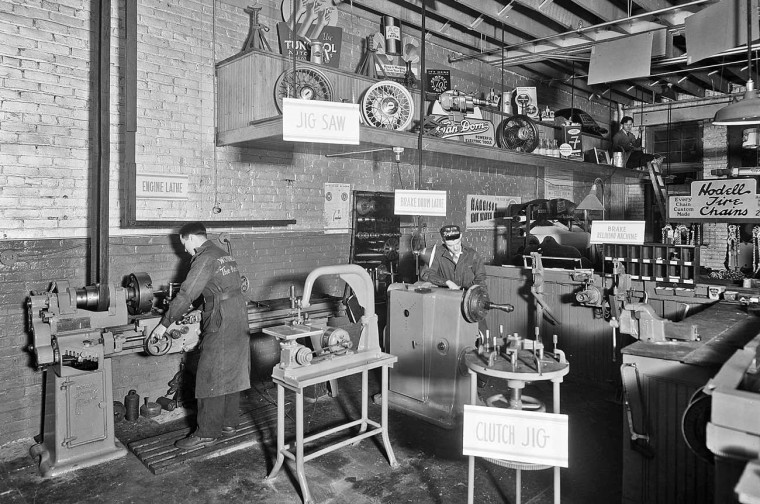 This set of photos likely taken in 1934 showing the brake and clutch department above behind the parts store, and some of the machinery we looked at earlier plus new additions below after being repainted and reorganized.