Henry J. Kaiser was a man who did not take the easy path in any of his many business ventures – He thought big and built Liberty ships at seven Kaiser shipyards during and after World War II; earlier was a major contractor at the Hoover Dam, and also formed the Kaiser Steel and Kaiser Aluminum companies and other ventures.
In 1946 Kaiser and Joseph W. Frazer became involved with the Graham-Paige Company and later purchased the assets of the old line automaker. In 1947 the pair introduced both the new Kaiser and the Frazer cars at Madison Square Gardens in New York City. Two front-wheel drive Kaisers prototypes were built featuring unibody construction and front and rear torsion bar suspension. The advanced Frazer however never reached production due to lack of time to perfect the concept in time and it was dropped, but the Frazer was produced, and sales began in 1947. Learn more about the Kaiser-Frazer in an earlier article.
Thanks go out to contributor Tom Jakeway for the story idea and the last two images in this post and to Bill Brown who hosts a page with more information about the front-wheel drive 1947 Kaiser.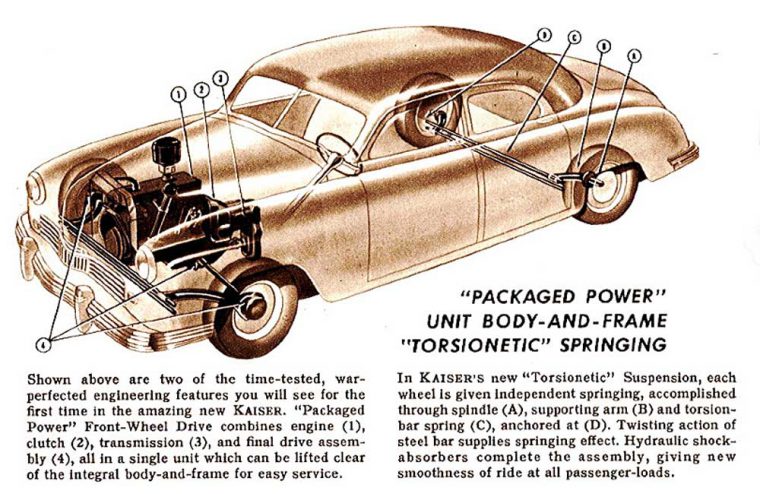 Ilustration from a 1946 Kaiser-Frazier brochure of the 1947 front-wheel drive Kaiser.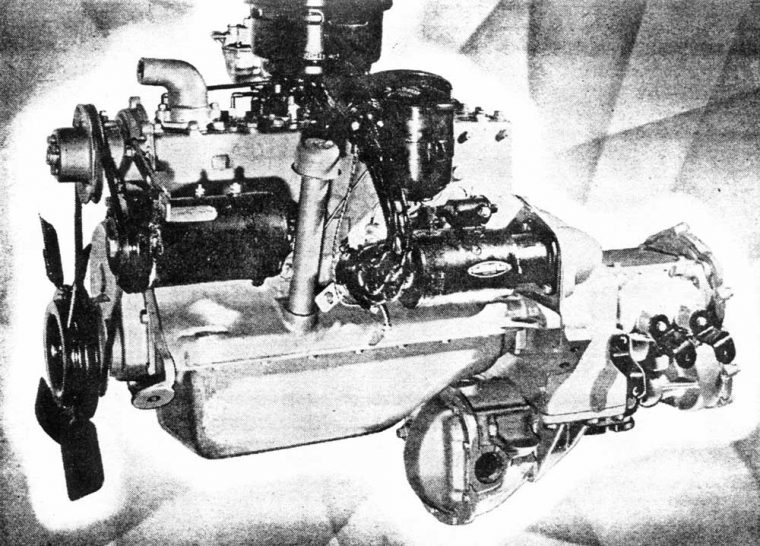 Illustrations above and below of the 1947 Kasier 187 c.i. six-cylinder L-head engine, transmission, differential, and front suspension. The rear suspension with lighter trailing arms used the same general construction.