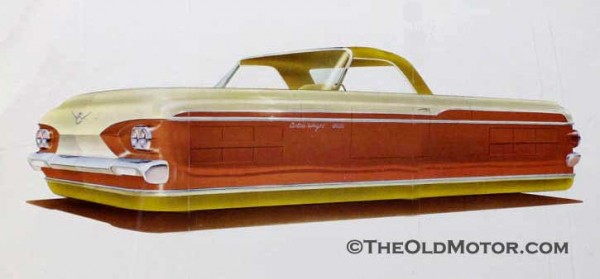 The 1959 Curtiss-Wright Model 2500 Air-Car seen (above) was an off shoot of research and development for military uses by the company. They described the Air-Car as a completely new method of transportation that successfully met the needs for a vehicle that could travel over unobstructed land, across water or over surfaces that will not support wheeled vehicles. Because or its versatility, the Air-Car opened up a new era in the trans-portation of passengers and cargo in a wide variety of industrial uses. The photos (below) show earlier versions of the craft.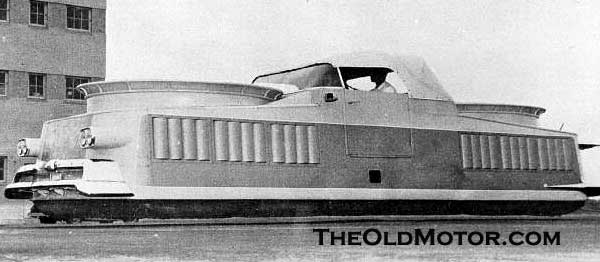 The vehicle which is similar to a hovercraft with the exception that it used some of the air from two vertical propellors, driven by two 180 h.p. aircraft engines to also move it. This air flow was further directed by adjustable vents on the sides and rear, which were used for steering and propulsion.
The interesting video (below) and the following chart will give you the rest of the details of its operation and construction. The following photos via SSBB, show the the Air-Car in what appears to have been a parade passing Rockefeller Center in N.Y.C.